All our garments are 100% BOTANICALLY DYED and chemicals free.

The colours of the fabrics derived directly from medicinally rich herbs, flowers, stems and roots used in Ayurveda medicine to cure allergies, having antimicrobial and anti-inflammatory proprierties, enhancing body transpiration.
WHY BOTANICAL DYES?
In conventional chemical dyeing are used more then 8000 synthetic chemicals some of which cause serious damage to health .
Botanically dyed fabrics are:
100% chemicals free
100% heavy metal free
100% detergents free

100% healthy for skin (dyed with medicinally rich herbs)
100% biodegradable and bio-compostable
100% Ecofriendly: -70% Co2 and recycling of water used.
Only SUN bleached and ALOE VERA finished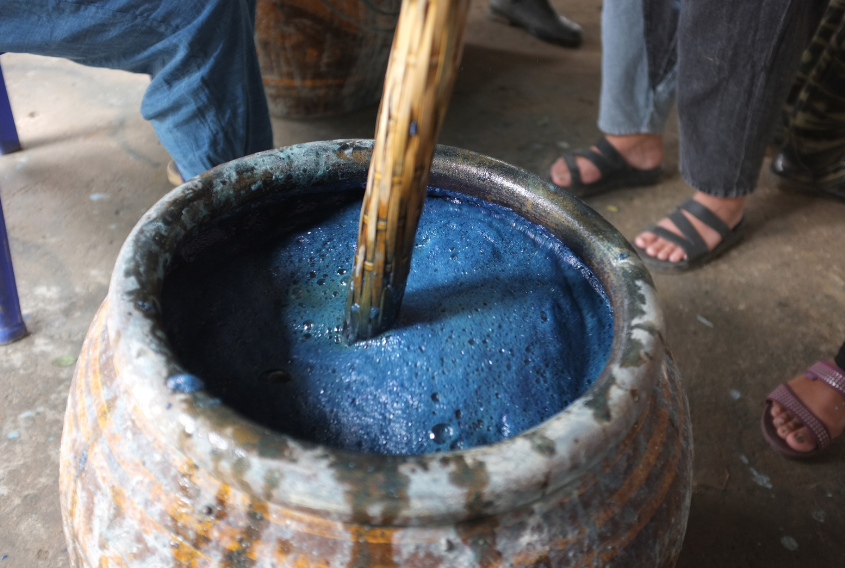 HERBAL DYES ARE 100% ETHIC AND ENVIRONMENTAL-FRIENDLY:

Only that parts of the plant which are considered waste or are growing wild in nature are used for dyeing (pomegranate skin, onions ,myraballam..).

This material is rich in dyeing proprierties and ensures that the plant is fully used in its entirety. This process is completely NON-VIOLENT by not using any ingredient that might harm the environment or any animal.
Also the WATER used for dyeing is 100% reused to irrigate the fields being absolutely free of pollutants.